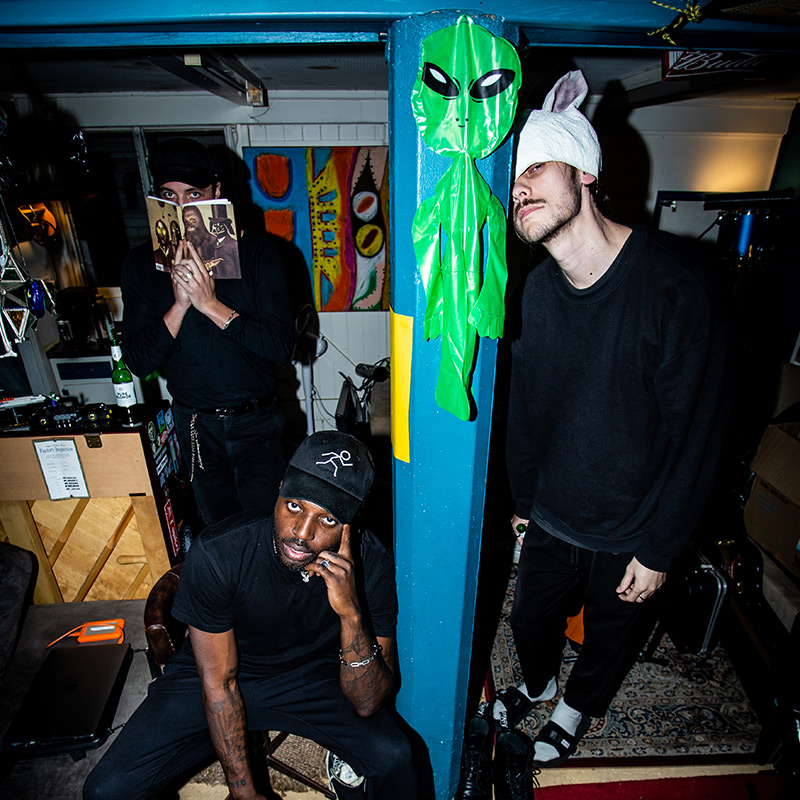 THE RIOT are here to disrupt prescriptive notions of genre in the stale music ecosystem. "Dog in the Shade", their incendiary debut single, is a testament to the three-piece's radical and unbound vision.
The song is about disenfranchisement and depression, and how to weaponize feelings of sadness and rage to fight to the powers that be. The song is inspired by being a part of a
generation who are constantly told to suppress their emotions and opinions. "Dog in the Shade" is a caustic call to arms to break away from dread and darkness.
"We're saying 'Fuck the enemy, riot the energy' and let your voice be your voice regardless of how the world has made you feel'" says lead vocalist JD. Unburdened by genre and typical song progression, the song begins as a shimmering slice of left-field r'n'b that mutates into guttural hardcore punk. Shifting between ethereal melodies and abrasive noise, it's the perfect encapsulation of facing inner conflict and the  chaotic world around you.
THE RIOT were brought together through happenstance. One night, Tyler (guitars, vocals) and Scotty (drums) came across JD (lead vocals) while he was trying to scale the fence at a venue. From there, a sense of unity arose: of shared anger, of shared politics and shared musical interest that wasn't defined by a particular era or sound. "There's power in numbers, it's better than being on your own" says JD. "[Together] we can get our voices that have been 'the unheard', to be heard."
The future is rhythm & chaos.
Contact MGMT