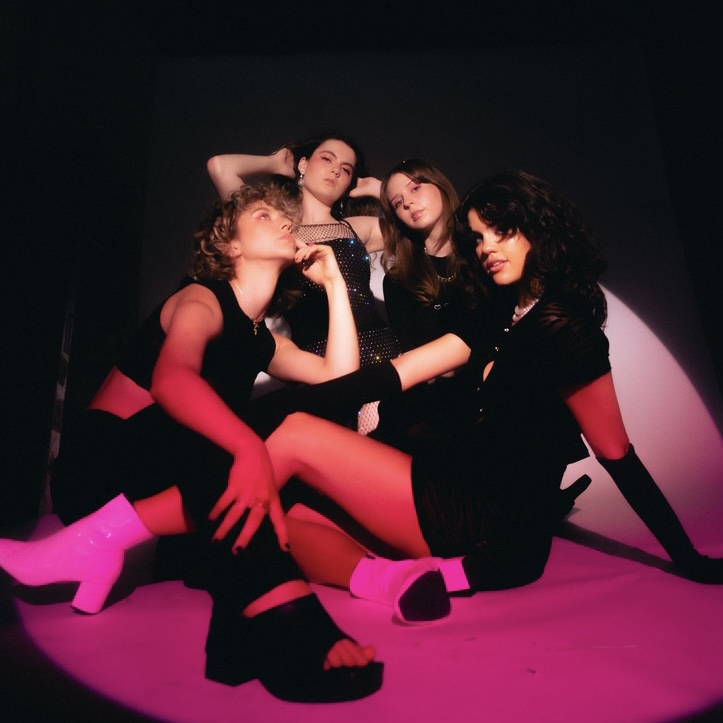 Coming together in late 2021, Dizzy Days have been busy establishing themselves as one of the most desirable up-and-coming live acts. Securing shows and festival slots along the East Coast of Australia, the group has found themselves playing with the likes of Vacations, The Terrys, Pacific Avenue, Teenage Dads and Tyne-James Organ. Hailing from diverse backgrounds Aisling O'Byrne (vocals), Bridgette Dabinet (bass), EJ Carey (guitar) and Mikaela Swan (drums) were brought together by cosmic timing, and the unlikely group consequently released their debut single, Take My Heart.
It's in the name – with its "insatiable groove" (Emerge Radio Show), the song steals the hearts of anyone who listens. The band have a passion for disco-drenched dance music, they're atmospheric conductors, lighting up any room with their energy. They're often compared to the likes of Dua Lipa, Cosmo's Midnight and Jamiroquai and they "never lose sight of a good time" (Dave Ruby Howe – Triple J).
Storming into 2023, Dizzy Days will action their masterplan to bring disco back, baby!
Contact MGMT