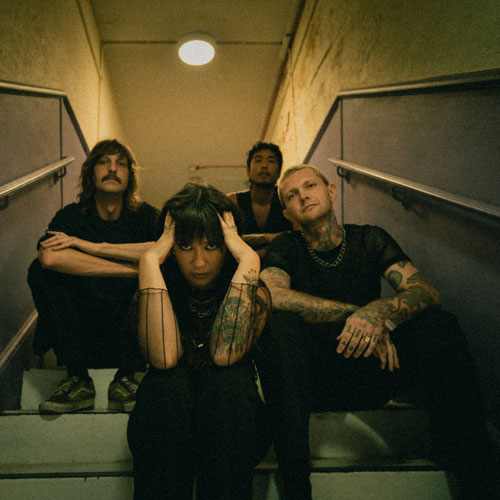 Emerging from the sparkling waters of Byron Bay, Seaside are an indie band penning music that makes you feel, and offering a soundtrack to their listeners to make memories with wherever they are.
Seaside burst onto our musical landscape in 2018 with their effortlessly sublime single 'Golden Girl' which immediately propelled them onto the national festival and touring circuit. The band were also selected by triple J Unearthed to play Splendour In The Grass that very same year.
Seaside have been touring and releasing music ever since. Across 3 EP's and some standalone singles, the band's expansive sound continues to evolve, and sees them garner legions of new fans and audiences across the globe in the process.
As of right now, Seaside have toured the country with some of Australia's biggest acts – including
Angus & Julia Stone, Vampire Weekend, Lime Cordiale, The Jungle Giants, Northeast Party House, Last Dinosaurs and many more. They even landed a run of east coast shows with Australian indie-darlings Ocean Alley – in-between national headline tours of their own.
Through years of hard work performing on the road, the band have navigated their true sound – a powerhouse Dance-Punk act, adding a daring flavor to the domestic festival scene, with a sound that could proudly be exported to international markets.
Some time off the road during the pandemic finally gave Seaside some time to hone in on their writing and refine their art with no distractions. March 2023 will see Seaside unleash their tour de force new single 'We're On Fire'. Written by SEASIDE and produced by Tony Beliveau (Crash Kings), the team went to Rockinghorse Studios in the Byron Hinterland to record with long-time friend and engineer Paul Pilsonic (Angus Stone, Silverchair, The Mars Volta)
The mix was delivered by Adam ''Atom'' Greenspan (IDLES, Bloc Party, Arcade Fire) and mastered by Joe Bozzi (U2, Outcast, Fleetwood Mac), the song is Seaside's most ambitious work to date and kicks off a bold new chapter for the band with a new EP arriving before the year is out.
From the early days of dream-pop – to their newly evolved sound, Seaside's music always makes you sway freely in a haze …. not realizing where you visited until you wake up. In 2023, the tide is most certainly high for Seaside.
Contact MGMT