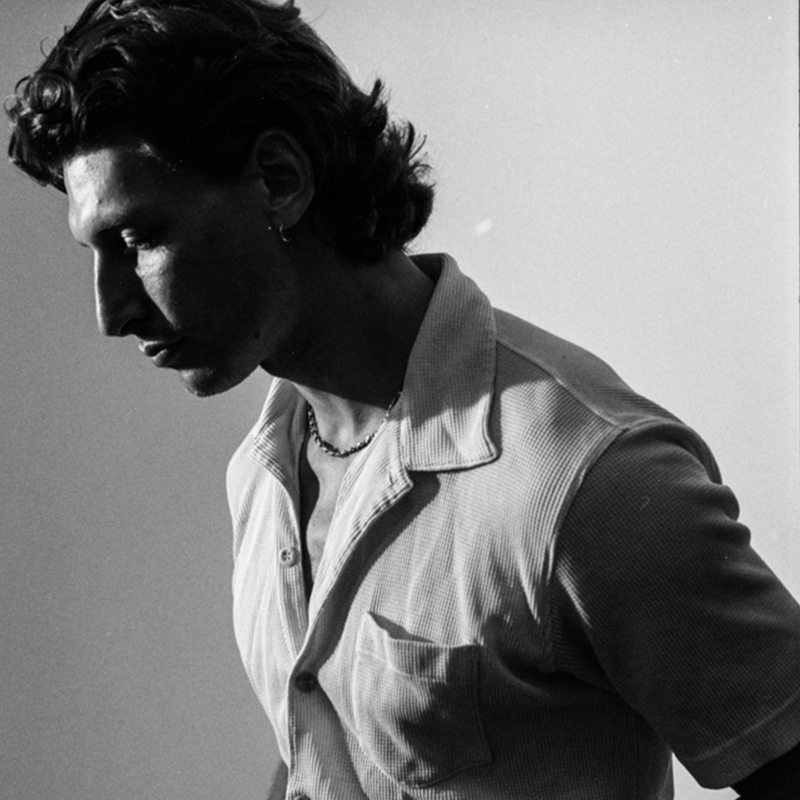 Don West is an enigmatic and soulful artist hailing from Sydney's northern beaches. A true showman in his live show, Don West has an unmistakable knack for songwriting and musicianship. He carries a voice that is deep and rugged yet pure as honey and a palpable confidence that is drenched in a style all his own.
Marking his arrival in 2019, Don West first opened for Lime Cordiale without a song to his name. Within moments he had the crowd in his hand, flexing a showmanship that is impossible to deny.
Soon after, Don West released his debut single 'Money' uploading the track to music discovery platform triple j Unearthed where it went on to chart overall at #6. 'Money' was accompanied by a stunning official video with a live acoustic interpretation following later.
In 2020 Don West has revealed new single 'Equaliser' which features the guest vocals of Hayley Mary (solo artist and frontwoman of The Jezebels). 'Equaliser' is a self-assured sophomore single from an artist with plenty more up his sleeve.
Contact MGMT