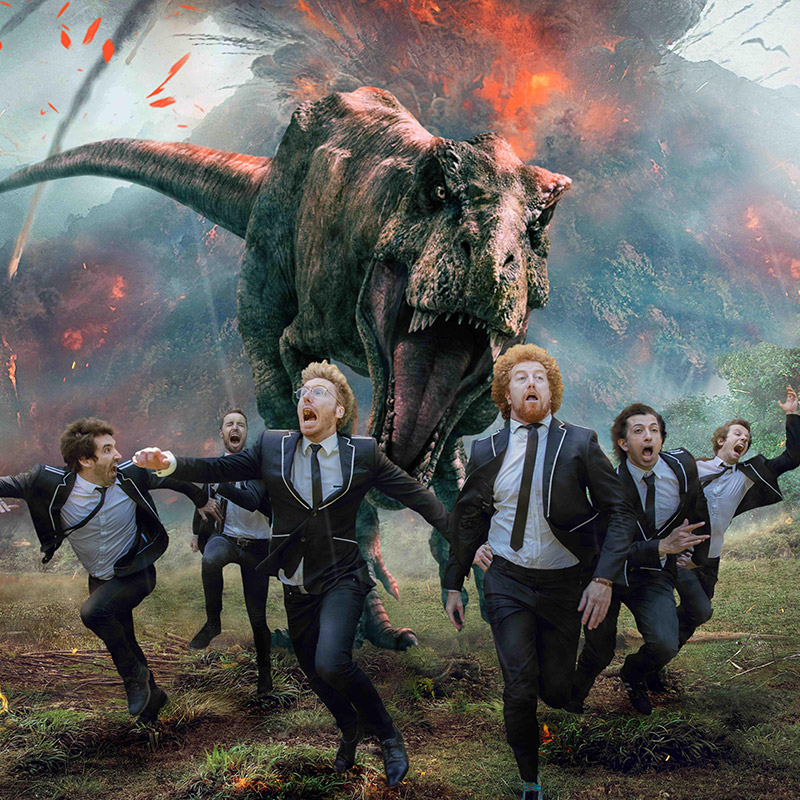 Furnace and the Fundamentals
Providing an eclectic blend of the best songs ever written, delivered with all the character of the original and twice the energy, Furnace and the Fundamentals give the people what they want – better than they remembered it.
The six Sydney showmen with a penchant for over the top antics are known for their raucous live shows including their signature FURNAPALOOZA – an exhilarating, non-stop party set of the greatest songs of all time, accompanied by a mind-boggling, memory-triggering matrix of music footage on the big screen, light up suits, inflatables and more dance-floor anthems than you can count.
From Beyonce to The Beatles, Nirvana to Queen, The Lion King to Dirty Dancing – their immense repertoire spans countless hits, performed with their incredible musicianship and a stunning stage presence. This band is unlike anything you've seen before.
Thousands of fans across Australia, the UK & Europe have seen Furnace earn their reputation as bona fide party starters, including show-stopping performances at Falls Festival, St Kilda Festival, Edinburgh, Perth & Adelaide Fringe, Royal Ascot, the British Grand Prix, New Year's Eve on Sydney Harbour and countless packed club shows, including Sydney's iconic Enmore Theatre and London's Electric Ballroom.
Musical chameleons with a sense of humour, the band is tight, energetic and engaging. As the concert headliners that were worth lining up for, or the band that made your night, Furnace and the Fundamentals are guaranteed to leave any audience white hot!
One of the most engaging and infectiously energetic acts in Australia – AMN
Humanity's most exhilarating dance party – AU Review
Needless to say, the crowd went absolutely mental. – SceneWave
This is a show you cannot miss. – Rave Live
The best cover band in Australia. – Hamish (Hamish and Andy)
Contact MGMT